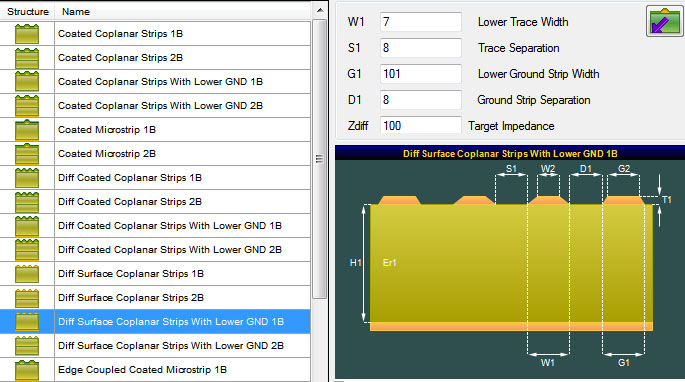 Choose the coupon style - the coupon is displayed interactively in the Coupon View pane

The Ruler Tool
Using the Ruler Tool you can check the dimensions and pitches of various elements of the coupon.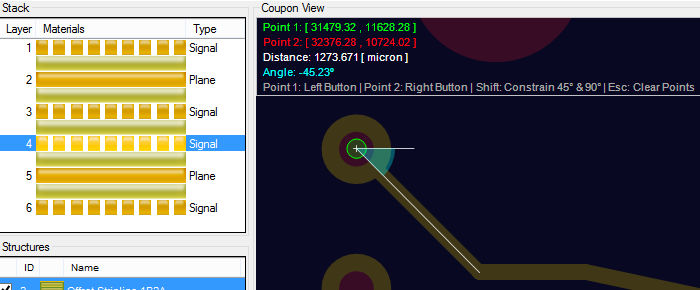 Importing stackups from Speedstack
Ideally CGen Coupon Generator can also take impedance controlled stackup information directly from Speedstack PCB or Speedstack Si.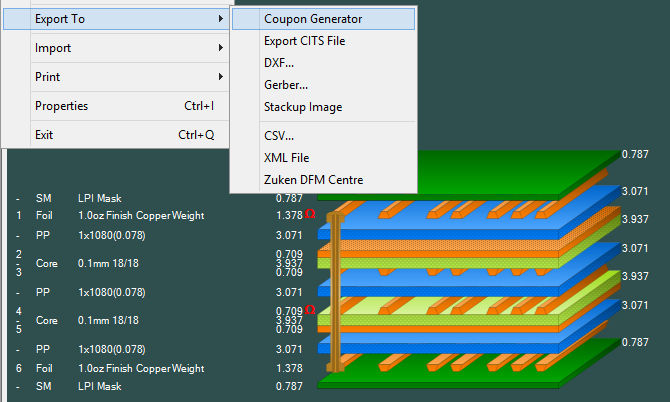 CGen generates the appropriate impedance/insertion loss test coupon containing all the required PCB controlled impedance transmission line structures, reducing what is normally a time consuming process to minutes.
Importing structures from the Si8000m or Si9000e
CGen is fully compatible with the industry standard Polar Si8000m controlled impedance field solver and the Si9000e frequency dependent, lossy line GHz field solver.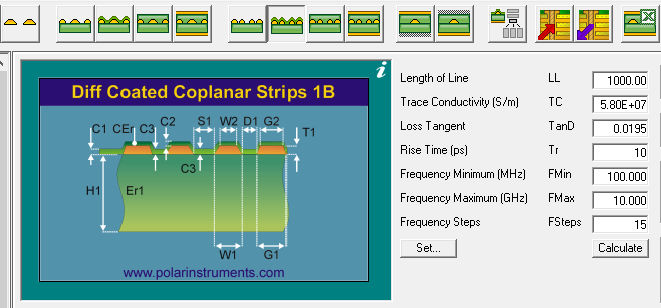 Simply copy and import your finalized structure from Si8000 / Si9000 to add the structure to the selected layer.
Replacing scripted coupon generation
CGen replaces time consuming manual or scripted coupon creation with a simple four-stage process:
Import or create coupon layer stackup and impedance structure
Select coupon and impedance test probe
Edit and preview changes in real-time
Export Gerber and drill files
Power users familiar with scripting can also import third party XML stack files